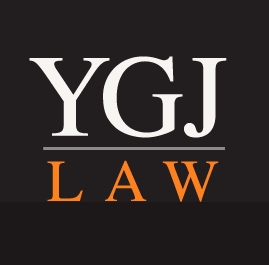 Yves-Georges Joseph, senior partner of the Law Office of Yves-Georges Joseph, has been in business and resided in the City of Orange for the past 20+ years.
The Law Law Office of Yves-Georges Joseph specializes in Estate Planning, Probate, Family Law, General Civil (Personal Injury) and Business Litigation, including Mediation and Arbitration.
---

Corporations & General Counsel:
The Law Offices of Yves-Georges Joseph can help you navigate the complicated legal landscape-from the type of structure to choose (we verse you in the ABCs of DB As, LLCs, LLPs, C- and S-corps) to how to bring new people on board-and how to let them go. We'll prepare operating agreements and shareholder agreements. We can help you collect revenues and reduce not just liability-but also loss.
---
Business & Commercial Law:
We, at the Law Offices of Yves-Georges Joseph, provide general legal services to meet the needs of small to large businesses, as well as the people who work for those businesses. The following are examples of the types of business legal services the Law Offices of Yves-Georges Joseph provide:
Business Formations, including articles of incorporation, bylaws, corporate resolutions and minutes, and operating agreements
Negotiating business and real estate transactions
Reviewing and drafting business contracts
Reviewing and drafting real estate contracts
Partnership agreements
Shareholder agreements
Buy-sell agreements
Financing agreements
Employment contracts; including but not limited to non-compete, non-solicitation, independent contractor agreements
Stock and asset sales
Commercial real estate transactions
Lease agreements
Business Sales and Acquisitions
Business and Commercial litigation
Corporate and Partnership dissolutions
---
Business Litigation:
Most business lawsuits include, but are not limited to disputes in the following areas:
Breach of contract
Fraud
Intentional or negligent misrepresentation
Intentional interference with contract
Injunctive relief and writs of attachment
Slander or libel
Trade secret violations
Unfair competition
Negligence and breach of fiduciary duty
Breach of non-competition agreements
Breach of the implied covenant of good faith and fair dealing
Economic duress
Misappropriation of money
Injuries to personal or real property
---
Contract Drafting, Review and Negotiation:
We, at the Law Offices of Yves-Georges Joseph, are well experienced in drafting.
Standard Form Contracts
Commercial Contracts
Transactional Contracts
---
Estate Planning:
A plan to manage your assets while you are living, and to distribute them after your death.
Wills
Probate
Estate Taxes
Living Trust
Revocable Living Trust
Pre-Nuptial agreement
Family Limited Partnership
Estate Planning
---
We also draft industry specific contracts and agreements such as:
Employment Agreements
Confidentiality Agreements
Non-Disclosure Agreements
Non-Compete, Non-Solicit Agreements
Licensing Agreements
Partnership Agreements, Corporate By-Laws and LLC Operating Agreements
Shareholder Agreements and LLC Membership Agreements
Asset Purchase Agreements
Stock Purchase Agreements